CLICK HERE TO DOWNLOAD A NEW HI-RES PHOTO OF SMASH FASHION (photo: Jeff Forney) ALONG WITH ROMPUS POMPOUS COVER ART
This July Smash Fashion are set to release Rompus Pompous, the anticipated follow-up studio album to their 2014 critically acclaimed LP, Big Cat Love.
Imagine spinning the dial on rock radio before the corporate takeover of the air waves and you'll get a good idea of what these 11 amphetamine-laced rockers sound like. From the lead-off track "Can't Take You Anywhere" to the epic closer "Smiles and Daggers" (featuring David Bowie's longtime musical conductor and pianist Mike Garson), this L.A.-based foursome once again offer up an album of genre-defying, adventurous rock'n'roll loaded with hook-filled songs that instantly have a familiar yet original vibe. Classic rock, '70s FM pop and swaggering glam all shift gears with new wave, psychedelia and gutter-punk through this souped-up platter, though it's inspiration not imitation that ultimately fuels these dudes.
Singer/songwriter/guitarist Roger Deering's songs of dysfunctional misfits and misadventures hit a chord that most of us can relate to – humorous without being corny, serious without the bummer, sexy but not crude, rowdy but fun.
With top-notch production by Lloyd Stuart Casson, this LP showcases Smash Fashion flexing their musical muscle in a big way.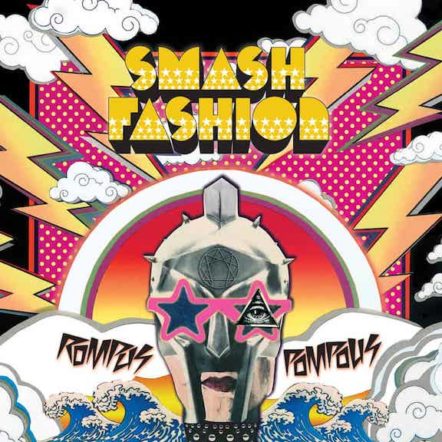 Smash Fashion's Rompus Pompous will be available on vinyl, CD and streaming formats July 6th via Electric Pudding Recordings.
Smash Fashion is:
Roger Deering (vocals, guitars)
Lloyd Stuart Casson (guitars)
Scarlet Rowe (bass)
Repo (drums)
~~~~~~~~~~~~~~~~~~~~~~~~~~~~~~~~~~~~~~~~~~~~~
SMASH FASHION'S NEW "RUNS IN THE FAMILY" VIDEO
(FEEL FREE TO POST & SHARE)
FOR MORE INFO ON SMASH FASHION:
http://www.smashfashionmusic.com
FOR MEDIA & INTERVIEW REQUESTS:
Tony Bonyata
Pavement PR
e: tony@pavementpr.com
https://pavementpr.com