PIONEERING POWER-POP BAND SHOES TO RELEASE RECORD STORE DAY EXCLUSIVE VINYL-ONLY ALBUM "PRIMAL VINYL" APRIL 18, 2015 VIA ALIVE NATURALSOUND RECORDS!
EXCLUSIVE RSD RELEASE TO FEATURE CLASSIC SHOES SONGS ALONG WITH PREVIOUSLY UNRELEASED LIVE & DEMO TRACKS!
Heralding from the small Midwestern town of Zion, IL along Lake Michigan's western shore, Shoes was formed by three like-minded high school friends in the mid 1970s. Inspired by the British Invasion and the joys of the 3-minute pop song, their early home recordings, self-released LPs and DIY approach established them as pioneers of the home studio movement. Primal Vinyl is a collection of classic Shoes songs that includes a previously unreleased live track and material released on vinyl for the first time.
Shoes' Primal Vinyl will be released as a limited edition Record Store Day exclusive vinyl-only album on April 18th via Alive Naturalsound Records.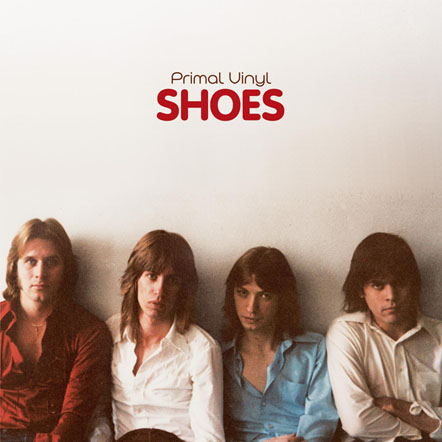 PRIMAL VINYL TRACK LISTING:
Side A
Tomorrow Night
Don't Do This To Me
Too Late
Girls of Today (demo version)
Okay
I Don't Wanna Hear It (live)
Side B
Boys Don't Lie
She Satisfies
Summer Rain
Burned Out Love (demo version)
Love Is Like A Bullet
Hate to Run (demo version)
FOR MORE INFO ON SHOES:
http://shoeswire.com
http://www.alive-records.com/artist/shoes-2
FOR MORE INFO ON ALIVE NATURALSOUND RECORDS:
http://www.alive-records.com
FOR MEDIA REQUESTS:
Tony Bonyata
Pavement PR
e: tony[AT]pavementpr.com
http://pavementpr.wpengine.com