[photo: Milton Arellano]
Named as a silent nod to Nile Rodgers (C'est chi-chi!: It's Chic!") – Say She She, an all female disco-delic soul band will transport you with their dreamy harmonies, catchy hooks and up tempo grooves. The band's sound is a hat tip to late '70s girl groups with the three strong female lead voices of Piya Malik (featured in El Michels Affair, formerly of 79.5, and backing singer for Chicano Batman), Nya Gazelle Brown (formerly of 79.5), and Sabrina Cunningham – whose vocals soar through a set doused heavily with funky bass lines, rhythmic wah guitar, melodic synths and lilting bansuri flute lines, bursting into a seamless blend of dreamy harmonies and catchy hooks. A multicultural, multi-instrumental, collaborative melting pot, pulling sounds and styles from all corners of their record collections. Think Donna Summer meets The Rotary Connection with a sprinkling of Asha Puthli.

The band was formed in the winter of 2017 on Orchard Street in the Lower east side NYC, by band leaders Piya Malik & Sabrina Mileo Cunningham, when the British-Asian Londoner and the Irish-Italian New Yorker found themselves living in the studio apartments directly above and below each other. The two would hear each other singing through the floorboards and quickly made friends. "I knew the girl below me had the most beautiful voice, as I would hear her early in the morning and she would hear me late at night. Between the two of us I don't think we got a wink of sleep. Then again I don't think I've ever heard anyone say they moved to New York City to sleep," says Malik.

After years of singing in other people's bands, with a greater sense of self, they were finally ready to start their own project, at first writing tongue-in-cheek songs about bad boyfriends, band breakups and bad politics and soon furiously penning more vulnerable and serious numbers like much needed therapy sessions. A few years later they then enlisted their close friend and Piya's former collaborator – long term NYC resident and DC native – Nya Gazelle Brown to join them as the third lead vocalist. The trio was formed! Their live set, which they play as a seven piece, takes you on an etheral journey through post modern womens' tales of love, sex, betrayal and hope. As a band, they've played and sold out shows across venues like Bowery Ballroom, Nublu 151, Brooklyn Bazar, C'mon Everybody and Baby's All Right.

The Brooklyn-based three part harmony girl group Say She She have been making their way steadily through the New York City scene for a couple of years now. Backed by a roaring roster of some of NYC's finest musicians (former Antibalas, Charles Bradley, Dap-Kings and Sharon Jones, The Shacks, The Frightnrs, Twin Shadow, Combo Lulo, Hypnotic Brass Ensemble, Lee Scratch Perry). As Say She She, they have appeared in Brooklyn Paper and Bushwick Daily. Separately, the members of the band have been covered in: The Rolling Stone, The New Yorker, Billboard, Pitchfork, NPR, Pop Matters, Paste Magazine, Brooklyn Vegan, American Songwriter, have toured extensively with Chicano Batman as backing singers doing everything from Coachella to Tiny Desk, and performed at Gilles Peterson WorldWide Awards in London. Collectively, their songs have garnered over 8.8 million streams.

The pandemic found the band spending time recording their LP on old tape machines in the basement studios of friends, and the Summer of 2022 will see their much-awaited debut album, to be released via Karma Chief / Colemine Records. The largely self-produced debut album Prism features contributions from Dap Kings Joey Crispiano & Victor Axelrod, Max Shrager (The Shacks) Bardo Martinez (Chicano Batman) Nikhil Yearwadekar (former Antibalas) Andy Bauer (Twin Shadow) and Matty McDermot (NYPMH).
About the single

Say She She's debut single "Forget Me Not" is an homage to New York City's Guerilla Girls and to all the women's rights and protest movements who have paved the way for change. Doused in the funkiest rhythm section and bursting at the seams with harmonies, the song is a psychedelic siren's call to disrupt and dismantle male dominated spaces. – Produced by Sergio Rios of Orgone.
Say She She's new single "Forget Me Not" is out now on digital/streaming formats via Karma Chief Records. Click here to purchase / stream.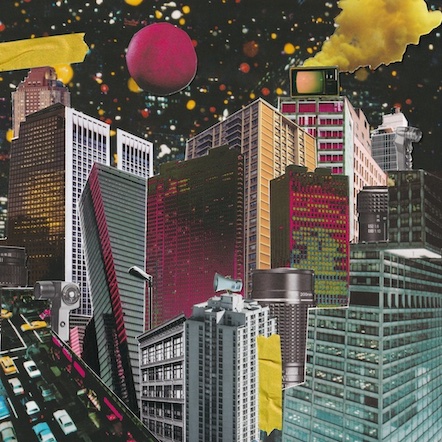 MORE INFO ON SAY SHE SHE:
https://www.saysheshe.com
FOR RADIO AND INTERVIEW REQUESTS:
Tony Bonyata
Pavement PR
p: 262.903.7775
e: tony[at]pavementpr.com
https://pavementpr.com