Click here to download new hi-res photos of Reed Turchi and "Speaking In Shadows" cover art.
After four albums fronting his blues-rock trio TURCHI, Memphis-based musician Reed Turchi is set to release his solo debut effort, Speaking in Shadows on March 4th 2016. Revealing musical and songwriting influences ranging from Randy Newman and JJ Cale to Beck, T Rex and Tinariwen, Turchi steps out from behind the gruff fuzz into a multi-faceted sound built on finely crafted songs and ear- & rear-moving grooves. Featuring an all-star group of musicians, including drummer Paul Taylor and saxophonist Art Edmaiston (Gregg Allman Band), Andrew Trube and Anthony Farrell (Greyhounds), and renowned Italian guitarist Adriano Viterbini, Speaking in Shadows is built on a foundation of Memphis groove and fat-back rhythm. Fresh textures abound, from the carnival of sounds on tongue-in-cheek "Drawn and Quartered" to the heartbreaking vocals of Heather Moulder on the spare, haunting lead track "Pass Me Over."
As a songwriter, Turchi confidently mines the classic blues/rock vein in "Offamymind" ("Well I can barely walk, so I guess I oughta / Get behind this wheel and drive"), effortlessly shifts gears to the satirical "Everybody's Waiting (for the end to come)," and turns introspective in "Looking Up Past Midnight." Reuniting with engineer Adam Hill (Big Star, Dirty Streets, White Stripes) and recording direct to tape at Ardent Studio, Turchi heads into new territory with co-production by Billy Bennett (MGMT, Drive-By Truckers, Los Colognes). Mastered by Andrija Tokic (Alabama Shakes, Natural Child, The Whigs) at Bombshelter Studios in East Nashville, with artwork and design from Charles Ritchie.
Reed Turchi's Speaking in Shadows will be available on CD and digital formats March 4th 2016 via Devil Down Records.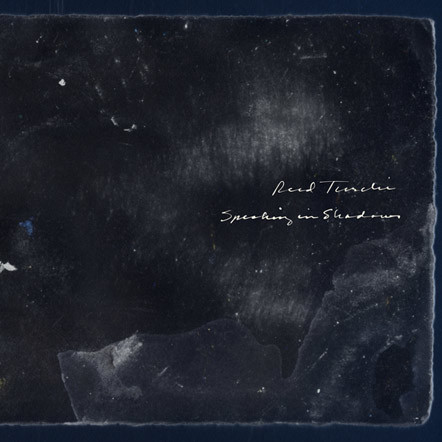 SPEAKING IN SHADOWS TRACKLISTING:
1. Pass Me Over
2. Everybody's Waiting (for the end to come)
3. Juggling Knives
4. Texas Mist
5. Offamymind
6. Ima Bore
7. A Course to Stay
8. Drawn and Quartered
9. Floristella
10. Looking Up Past Midnight
11. Flesh of Gold
12. View From Angel's Landing
MORE INFO ON REED TURCHI:
http://reedturchi.com
http://facebook.com/reed.turchi
MEDIA & INTERVIEW REQUESTS:
Tony Bonyata
Pavement PR
e: tony@pavementpr.com
https://pavementpr.com