Click here to download a few new hi-res Money For Rope band photos (credit: Sabine Le Grand) and Picture Us album art.
MONEY FOR ROPE TO RELEASE THEIR THIRD STUDIO ALBUM "PICTURE US" ON MARCH 8TH VIA CHEERSQUAD RECORDS & TAPES
Money For Rope's forthcoming third album, Picture Us, entirely self-produced, mixed and mastered by the five-piece Melbourne band is set for release on Friday March 8 via Cheersquad Records & Tapes .
Conceived a long way from home, the band first started planning their next album whilst in Seven Sisters in the north of London, spending their days walking along the canal, talking about life, about music.
"We would joke about how we wanted our band to make music that felt like crawling back into the womb, being held, that everyone wanted to be held like they were when they were a child. When we arrived back home, we didn't tell anyone we had returned. We went to a family property out of town, beside the ocean, and made this record. The house became involved. And the songs were written with reverence for that landscape; Port Philip Bay, and the Southern Ocean. We wanted guitars to be keyboards, keyboards to be saturation, and drums to be folded over into themselves like tape worn away, like rocks eroding by the relentless southerlies blowing the ocean onto the land," remarks the band's vocalist and guitarist Jules McKenzie.
The album delves into themes of love, family, connection to place, drinking endless cups of tea, while Picture Us sees McKenzie reflect on his youth. "When I was young and left home alone along with my brother. I was surprised by my parents, who had returned home from holidays early; possibly as an act of deserving untrustworthiness. I was rapidly cleaning up from a party, and wearing what was, unaware to me, dad's best suit. It seems that when you are young you long to be older, and I wonder if when I am older, I will long to be young again. I wonder if there is a point in the middle where it crosses, and how I will feel about love."
Picture Us follows on from the band's previous albums, Been In The Wars (2013) and 2012's self-titled debut. With the latest offering the band employs some interesting techniques. First track, 'Hold' has a percussion track, made by an old box of sailing boat parts, being shaken, warbling through an old tape machine. While title track 'Picture Us' was recorded through walkie-talkies the band had as kids, where there was a ledger above a large orange button that gave the alphabet in morse code.
Picture Us was recorded over the course of one long hot Australian summer. With a pace that seldom eases across its lean 30-minute span, this effort is fused with the careering urgency of Money For Rope live shows and powered by a pummelling rhythm section including two drummers.
Money For Rope have spent the better part of the last four years touring, gracing the stages at many of Australia's favourite festivals (Splendour in the Grass, Falls, Boogie!, Golden Plains, Gum Ball, The Hills Are Alive) and have played around the globe, including a tour to India.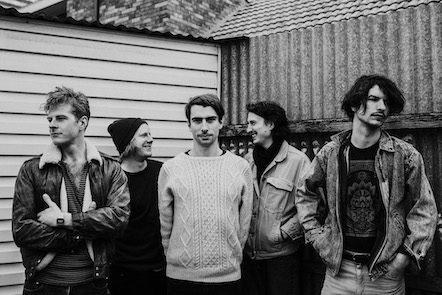 Money For Rope is:
Jules McKenzie (guitars, vocals)
Rick Parnaby (keyboards)
Erik Scerba (drums)
Chris Loftis (drums)
Ted Dempsey (bass)
Money For Rope's new LP Picture Us will be available March 8th on vinyl, CD, digital and streaming formats via Cheersquad Records & Tapes.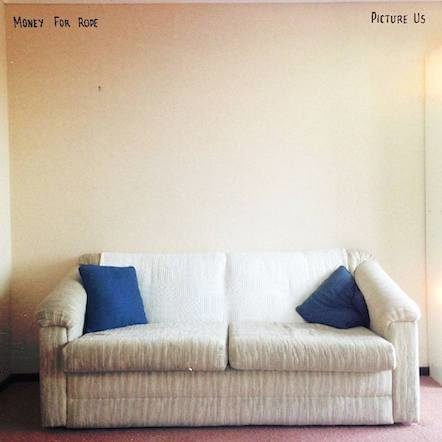 PICTURE US TRACK LISTING:
Hold
Actually
Stretched My Neck
O'Chelles
Remember My Name
Early Grey
Thrashtown
Look
Picture Us
What Takes So Long
~~~~~~~~~~~~~~~~~~~~~~~~~~~~
MORE INFO ON MONEY FOR ROPE:
http://www.moneyforrope.com.au
MORE INFO ON CHEERSQUAD RECORDS & TAPES:
http://www.cheersquad.com.au
FOR MEDIA & INTERVIEW REQUESTS:
Tony Bonyata
Pavement PR
e: tony@pavementpr.com
https://pavementpr.com