Click here to download a hi-res Maiden Radio band photo (photographer credit: Amber Thieneman) and Wolvering album art
In this, their sixth year as a band, Maiden Radio brings us the gorgeous new collection, Wolvering. Pulled from an ever-deepening exploration of traditional Kentucky and Appalachian music, Wolvering shines a light on some dark and lovely early-American songs. There are also a couple breath-taking originals, everything being done in their trademark three-part harmony.
The album derives its name from the place where it was recorded. The trio of Joan Shelley, Julia Purcell and Cheyenne Mize spent a week of January tucked away in remote Wolverine, Michigan, where these songs were captured, mostly live, by engineer Shane Leonard. When on the third day the access bridge flooded and iced over (with the fuel tank soon to run out as well), the fireplace became an essential part of the session (of life!); you can hear the crackle sometimes as the songs fade in and out.
Maiden Radio's new studio album Wolvering is out now via OK Recordings and is available on limited Vinyl, CD and digital formats.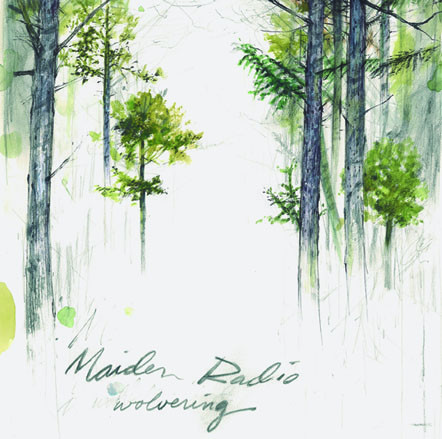 WOLVERING TRACKLISTING:
1. Adieu False Heart
2. Little Annie Darlin
3. Sweet Sunny South
4. Green Icy Mountain
5. Charlie's Neat
6. Cuckoo
7. Poor Orphan Child
8. Wolvering
9. I'm Leaving You
10. East Virginia
11. Dawn Chorus
12. Cold Frosty Morning-Kitchen Gal
13. You Are My Flower
14. No More Crying
15. Will You Miss Me
MORE INFO ON MAIDEN RADIO:
http://maiden-radio.squarespace.com
https://www.facebook.com/maidenradio
MORE INFO ON OK RECORDINGS:
http://www.olkentuck.com
MEDIA & INTERVIEW REQUESTS:
Tony Bonyata
Pavement PR
e: tony[AT]pavementpr.com
https://pavementpr.com