Click here to download hi-res photos of Leah Calvert (credit: Jolie Loren) and Satellite album art
Leah Calvert is many things, among them a singer-songwriter and in-demand Atlanta-area fiddler and vocalist. Over the years, she has shared the stage with award-winning artists including Amy Ray (Indigo Girls), Kristian Bush (Sugarland) and renowned songwriter Radney Foster. In addition to her work as a solo artist, she is a member of Atlanta acts The Dappled Grays and John Driskell Hopkins Band (Grammy winner and founding/current member of Zac Brown Band).
Calvert's work with The Dappled Grays has spanned over a decade, during which time the group has found an audience in the United States and beyond. In 2012, they penned music for and appeared in Clint Eastwood's film Trouble with the Curve, and their album Doin' My Job received critical acclaim and heavy rotation worldwide, charting on both Sirius and XM.
With her new record, Satellite, Calvert moves into uncharted territory, articulating a sound that is wholly her own. Though the compositions and vocal stylings offer a humble nod to her acoustic bluegrass roots, the record is musically a departure from this sound. With co-producers Marlon Patton and Rick Lollar (of Atlanta rock outfit Weisshund) providing a refined rock backdrop, Calvert deftly maneuvers through forms and styles ranging from traditional ballads to blues.
The idea for Satellite originated from environmental activist Wendell Berry's "How to Be a Poet," in which Berry urges readers to "Live / a three-dimensioned life; / stay away from screens. / Stay away from anything / that obscures the place it is in." Many of the songs on Satellite read like poems, demonstrating both a clarity of thought and an urgency which demand that the listener be present in this three-dimensioned life. As the record evolves, several themes emerge: the sense of fear and alienation that exists within our current political climate, emotional detachment from reality, and keeping safe the things which are most precious to a person — which for Calvert include her young daughter. "Having a child," she says, "augments the weight of the world on your heart." Motherhood necessarily refocused her lyrical approach as well as her musical and songwriting efforts: "I had to get shit done like never before." With the aptly named Satellite, Calvert launches the listener directly into space; the record soars, it orbits, transmitting complex information in a palatable form. And above all, it gets shit done.
Leah Calvert's Satellite will be available on CD, digital and streaming formats on January 12th, 2018 via Leah's own label Vera Hellcat.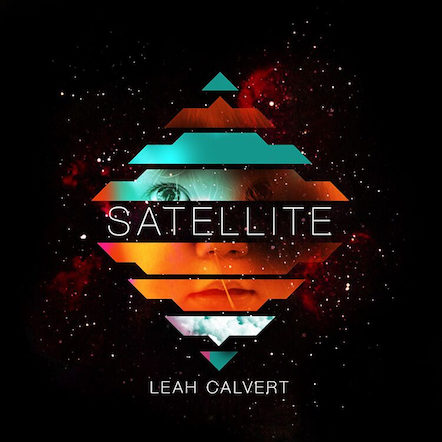 SATELLITE TRACK LISTING:
01 Wild Things
02 Build A Ship
03 2 Lines
04 Satellite
05 Now
06 Sleep
07 Cider
08 Liquor and Consequences
09 Day After Tomorrow
10 Americans
MORE INFO ON LEAH CALVERT:
https://m.facebook.com/leahsatellite
Instagram @leahsatellite
Twitter @leahsatellite
MEDIA REQUESTS:
Tony Bonyata
Pavement PR
e: tony[AT]pavementpr.com
https://pavementpr.com