Click here to download a new hi-res photo of King Mud (photo: Robert Matheu) along with Victory Motel Sessions album art.
King Mud is Van Campbell from the Black Diamond Heavies and Freddy J IV from Left Lane Cruiser. They joined forces in Los Angeles for a marathon session that gave birth to an album of hard blues, blue-eyed soul, heavy rock and feedback – Victory Motel Sessions.
They're also joined by Radio Moscow's guitar extraordinaire Parker Griggs on a couple of indelible rockers. In addition to their eight original tracks, King Mud also turn in rousing covers of both Wilko Johnson's "Keep It Out Of Sight" and The Troggs' "I Can Only Give You Everything."
If you dig the bands these musicians come from you'll love this record!
King Mud's Victory Motel Sessions will be available February 5, 2016 on CD, digital and limited edition colored vinyl through Alive Naturalsound Records.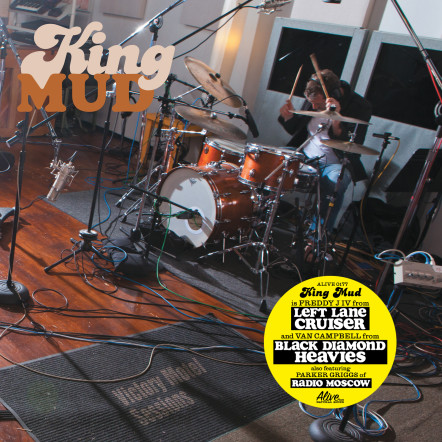 VICTORY MOTEL SESSIONS TRACK LISTING:
01 Rat Time
02 Smoked All My Bud
03 Back It Up
04 Arthur's Hooked
05 Keep It Out Of Sight
06 Take A Look
07 War Dancers
08 I Can Only Give You Everything
09 Suzy's Cookies
10 Blood River
FOR MORE INFO ON KING MUD:
http://www.alive-records.com/artist/king-mud
https://www.facebook.com/kingmudoffering
FOR MORE INFO ON ALIVE NATURALSOUND RECORDS:
http://www.alive-records.com
FOR MEDIA REQUESTS:
Tony Bonyata
Pavement PR
e: tony@pavementpr.com
https://pavementpr.com