Click here to download a few new hi-res photos of Jeremy (credit: Michael Wilson) along with Ties of Blood and Affection album cover art
~~~~~~~~~~~~~~~~~~~~~~~~~~~~~~~~~~~~~~~~~~~~
When Jeremy Pinnell released OH/KY in the summer of 2015 to stunned acclaim, it felt like an entire career compressed into one knock-out album. This unassuming northern Kentucky singer-songwriter sauntered and ripped through ten instant country classics that tracked as so confident and comfortable that it could have been mistaken for a seasoned musician's creative peak. The songs themselves, reverent of Americana's most enduring traditions, presented the man's scope – his misadventures, loves, failures, and contradictions. Hailed as a "mind-blowingly good" (Greg Vandy, KEXP) "tutorial on classic country music" (Popmatters), Pinnell's debut immediately differentiated as authentic and unflinching.
If OH/KY was the self-assured introduction of an unconventional new talent, his 2017 album Ties of Blood and Affection presents a canny lateral move. Instead of doubling down on the stark themes and values of his debut, this sophomore album finds Pinnell finding comfort in his own skin and achieving the redemption only hinted at in his previous batch of haunted songs. Here Pinnell joyfully embraces the working life, family obligations, and faith. His new stories delve into acceptance and survival, all the while investigating his most challenging chapter yet: adulthood. While "If life don't get any better / I'm alright with this" isn't an out-right triumph, it's an honest revelation.
Musically, Ties of Blood and Affection also maintains a comfortable and confident stride. Pinnell's songs are shot through with honest and classic elements; rooted in his steady acoustic guitar, the tunes chug along in a spring-reverb dream from somewhere between, say, 1955 and 1975 – unearthing a sweet secret cache of songs that "Waylon Jennings might have written if he had cut a record with Alex Chilton" (Portland Tribune).
Jeremy Pinnell's Ties of Blood and Affection is out now on CD, digital and streaming formats via SofaBurn Records. Order here.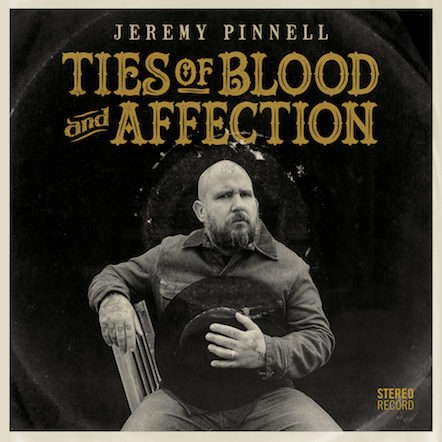 TIES OF BLOOD AND AFFECTION TRACK LISTING:
1 Ballad of 1892
2 Take the Wheel
3 Feel This Right
4 Different Kind of Love
5 I Don't Believe
6 I'm Alright With This
7 Best I Could Do
8 Ain't Nothing Wrong
9 The Way We See Heaven
MORE INFO ON JEREMY PINNELL:
http://www.jeremypinnell.com
https://www.facebook.com/jeremypinnellohky
MORE INFO ON SOFABURN RECORDS:
http://www.sofaburn.com
MEDIA REQUESTS:
Tony Bonyata
Pavement PR
e: tony@pavementpr.com
https://pavementpr.com
~~~~~~~~~~~~~~~~~~~~~~~~~~~~~~~~~~~~~~~~~~~~
PRESS RELEASE FOR JEREMY'S 2015 ALBUM OH/KY: 
JEREMY PINNELL BIO
Jeremy Pinnell, Northern Kentucky's son from across the river, is a soft-spoken man, born to an area that is equal parts Southern hospitality, Northern attitude and Midwestern charm. Raised from humble beginnings of singing in church and learning the guitar from his father, his craft quickly made heads turn and rooms fall silent. But with his departure from home at 18 to venture into the unknown with only his music, this young man soon found himself surrounded by the demons of the world he used to try and sing away.
The stories told are true, not embellished folklore. ("With an almost uncomfortable accuracy — the kind of dark, ominous emotions most people try to bury" – Citybeat Cincinnati). Jeremy will not speak of them – only sing. While he has returned to his humble beginnings and is living an honest life, his experiences must be heard to be believed. They are real, and most importantly, never forgotten.
OH/KY tells the story of the next 18 years of Jeremy's life, and it's a damn good story. It has all the things people love to read about. And most of all, it's a true story that's been recorded in the most honest way possible. The album was cut over the course of three days in a recording studio located in the small river town of Covington, KY. The group of players on the album are The 55s, a honky tonk band out of The Queen City who lay the foundation so Jeremy's voice can shine and his story can come to life.
Jeremy Pinnell's new debut studio album OH/KY is out now via Sofaburn Records. Order here.
OH/KY TRACK LISTING:
1. The Way Country Sounds
2. Rodeo
3. Loose Women
4. Big Bright World
5. Sleep Song
6. Light Me Up
7. Outlaw Life
8. Them Days And Nights
9. Cold Cold Wind
10. Angel Of Mine
CLICK HERE TO LISTEN TO JEREMY'S DAYTROTTER SESSION!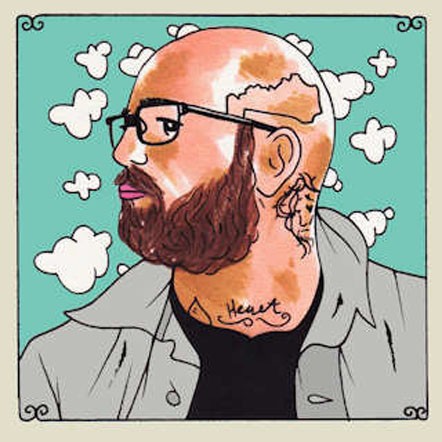 JEREMY PINNELL VIDEOS (FEEL FREE TO POST & SHARE)
LIVE IN KEXP'S STUDIO
"FEEL THIS RIGHT"
"DIFFERENT KIND OF LOVE" [LIVE @ CANDYLAND STUDIO
MORE INFO ON JEREMY PINNELL:
http://www.jeremypinnell.com
https://www.facebook.com/jeremypinnellandthe55s

MORE INFO ON SOFABURN RECORDS:
http://www.sofaburn.com
MEDIA & INTERVIEW REQUESTS:
Tony Bonyata
Pavement PR
e: tony[AT]pavementpr.com
https://pavementpr.com