CLICK HERE TO DOWNLOAD A NW PHOTO OF JACOB METCALF (CREDIT: DYLAN HOLLINGSWORTH) AND "FJORD" COVER ART
North Texas musician Jacob Metcalf will be releasing his first full-length solo effort, Fjord, later this winter. And while fans of his two longtime groups, Fox and the Bird and Dallas Family Band, might expect a similar rootsy update on rural American music, the sparsely orchestrated cinematic folk that sweeps through these 11 tracks are sure to cover the listener in permafrost and thaw them back out again.
The material for the record was written over the last decade on five continents (Asia, Africa, Europe, North and South America). It was during the last few years that Metcalf lived out of his car and inside a four foot crawl space between a vintage store and loft apartments in order to save enough from his bakery and music teaching jobs to make this album. Recorded in Austin, Ft. Worth and Dallas over the last two years with more than 20 talented musician friends, the singer-songwriter and band members would often use the streets to hone these songs before dressing up the arrangements in the studio.
The result is an often-breathtaking collection of indie-folk compositions that range from wistful, unhurried ballads to swirling, majestic orchestrations, sometimes within the same song, and all set to Metcalf's warm, inviting vocals and non-linear story-telling.
"The album is about great divides," Metcalf explains. "Rifts between friends and splits between lovers. The terrible separation of our ideals and actual realities. Differences between our absolute worst and best and everything that lies in between. Fjord is about the separation that goes splintering all of us one from another like kindling under the weight of a swinging axe."
Jacob Metcalf's self-released Fjord will be available January 29, 2016 on limited vinyl and digital formats.
Tour dates in support of the new record to be announced soon.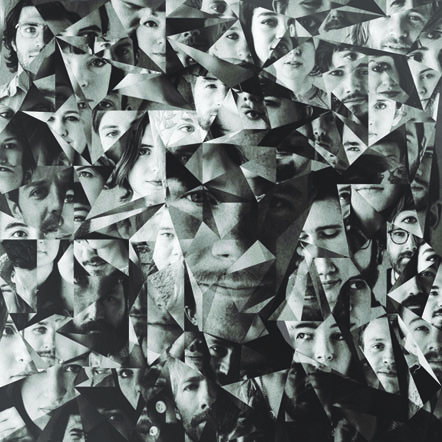 FJORD TRACKLISTING:
1. All in Due Time
2. One Three Nine
3. Cut Your Ties
4. Ein Berliner
5. Just a Job
6. Fjord
7. Traffic
8. Winter in Wichita
9. Correspondence
10. Sarah Sells Shoes
11. Pocketful of Hesitation
MORE INFO ON JACOB METCALF:
http://jacobmetcalf.com
https://www.facebook.com/jacobmetcalfmusic
MEDIA & INTERVIEW REQUESTS:
Tony Bonyata
Pavement PR
e: tony@pavementpr.com
https://pavementpr.com