Click here to download a new hi-res photo of Ian Fisher (credit: David Johnson) and Idle Hands album cover art
SINGER-SONGWRITER IAN FISHER TO RELEASE HIS LATEST STUDIO ALBUM IDLE HANDS AUGUST 31, 2018
Raised in rural Missouri and living in Europe for the last 10 years, singer-songwriter Ian Fisher has written over a thousand songs and played almost as many concerts. This self-taught indie musician was schooled by his dad's record collection in the songwriting of the 1970s and is inspired by his love for country and folk music. With a degree in political science and a decade's worth of touring around the world behind him, Fisher's unabashed voice sings words that hide complexity in simplicity and blur the line between personal and political.
With his new album Idle Hands, Fisher confidently establishes himself as a modern songwriter with a classic touch. The songs are inspired by the writing and rhythm of the '70s and artists such as Bill Withers, Fleetwood Mac and Jackson Browne. The production builds on the work of contemporary groups like Timber Timbre, Andy Shauf and Jason Isbell. Fresh off of a wild Italian tour, Fisher and his band recorded the rhythm section and lead vocals live together in East Berlin, Germany. String arrangements and pedal steel guitar were later added with the final touch being the tasteful backing vocals of Danish singer Ida Wenøe. This mixture makes for an album that sounds immediate, varied and lively at its core with delicate details surrounding it on all sides.
As the old saying goes, idle hands do the devil's work. Thus, obviously the complacency of being left behind and to your own devices is a recurring theme throughout the record. Fisher reminds us of how we make ourselves useful by creating our own challenges to overcome.
Ian Fisher's Idle Hands will be available August 31st on vinyl, CD, digital and streaming formats via his own imprint, Ian Fisher Music.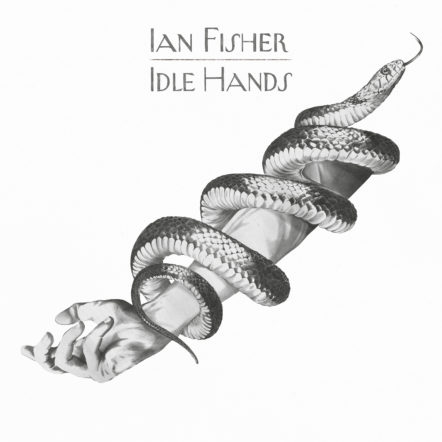 IAN FISHER'S "ROAD TO JORDAN" VIDEO
(FEEL FREE TO POST & SHARE)
IAN FISHER'S "TABLES TURN" VIDEO
(FEEL FREE TO POST & SHARE)
FOR MORE INFO ON IAN FISHER:
http://www.ianfishersongs.com
https://www.facebook.com/ianfishersongs
FOR MEDIA & INTERVIEW REQUESTS:
Tony Bonyata
Pavement PR
e: tony[AT]pavementpr.com
https://pavementpr.com