CLICK HERE TO DOWNLOAD NEW HI-RES BAND PHOTOS OF HYWAYS (PHOTO CREDIT: RICH ZOLLER) AND ALBUM ART
THE SEATTLE-BASED COSMIC-COUNTRY BAND HYWAYS TO RELEASE THEIR SELF-TITLED DEBUT STUDIO ALBUM ON RECORD STORE DAY, APRIL 21ST, ON VINYL, CD, DIGITAL & STREAMING FORMATS VIA UNION ZERO
HYWAYS is the new Seattle project led by singer-songwriter Mike Giacolino featuring an all-star line up with members of Son Volt, Sera Cahoone and Rose Windows.
Their new self-titled debut album pushes the boundaries of genres by seamlessly mixing country and psychedelia with indie rock, folk and prog rock.
HYWAYS nebula formed three years ago when Nils Petersen and Pat Schowe of Rose Windows reconnected with troubadour Mike Giacolino and pedal steel guitar wiz Jay Kardong.
The four longtime friends and collaborators raised HYWAYS from the ashes of their former band Ole Tinder. Moving from a more traditional alt-country sound to the spacey, psychedelic, cosmic country-rock you hear today.
The evolution began when the band headed into the studio with producer Randall Dunn to create their debut album. Randall helped them find and create the lush, shimmery soundscape that has become HYWAYS.
HYWAYS are
Mike Giacolino – Lead Vocal, Guitar, Harmonica
Nils Petersen – Bass, Keys, Backing Vocal
Jay Kardong – Pedal Steel, Electric Guitar, Backing Vocal
Pat Schowe – Drums, Percussion, Backing Vocal
Additional Musicians:
Milky Burgess – Electric Guitar and Backing Vocals
Tim Hanseroth (Brandi Carlile Band) – Backing Vocals
Phil Hanseroth (Brandi Carlile Band) – Backing Vocals
Randall Dunn – Backing Vocals
All songs written by Mike Giacolino
HYWAYS' self-titled album will be available on Record Store Day, April 21, 2018 on vinyl, CD, digital and streaming formats via Union Zero.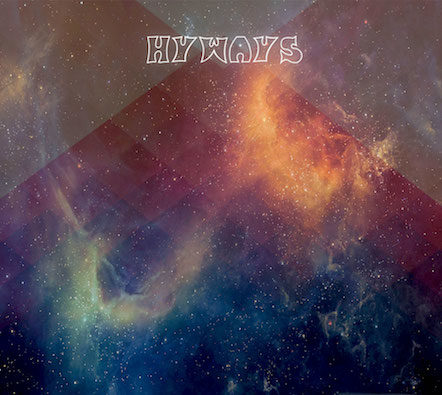 FOR MORE INFO ON HYWAYS:
http://www.hywaysmusic.com
https://www.facebook.com/hywaysband
FOR MORE INFO ON UNION ZERO:
https://www.unionzero.com
FOR MEDIA AND INTERVIEW REQUESTS:
Tony Bonyata
Pavement PR
p: 262.903.7775
e: tony[AT]pavementpr.com
https://pavementpr.com
CHECK OUT HYWAYS' RECENT KEXP IN-STUDIO PERFORMANCE: