Guitarist Greg Lisher joined the pioneering indie-rock band Camper Van Beethoven in 1985, before becoming a founding member of the CVB spinoff indie-prog group Monks of Doom in 1987. 30-plus years later and both bands are still going strong with tours and recent albums over the last few years (most recently with Monks of Doom's 2018 studio LP The Brontë Pin).
In addition to playing in these eclectic and revered bands he's also released two solo records as a singer-songwriter and is currently preparing to release his third – an instrumental album entitled Songs From The Imperial Garden this summer.
Greg brings together his love for a broad range of sounds and genres for this inventive, explorative collection. From Celtic folk and ambient soundscapes to classical guitar ruminations, country-folk, upbeat bluegrass and angular art-rock, there's little left off the table on this immersive instrumental effort.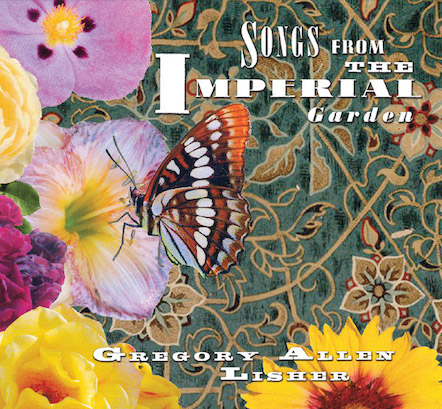 Greg Lisher's Songs From The Imperial Garden will be released on CD, digital & streaming formats on July 10th. Click here to order.
"A stunningly beautiful instrumental record. For the uninitiated, Greg is co-songwriter and lead guitarist for my lifelong brothers, Camper Van Beethoven. His melodic sense is complex and brilliant as is evidenced here (as well as in CVB). I'm reminded of guitarists as diverse as Robert Fripp, Jimmy Page, Paco de Lucia, Richard Thompson and David Gilmour. The moods run the gamut from multi-instrument, ancient sounding Celtic offerings to thrilling prog rock threads. The production from multi-instrumentalist and fellow six-string wizard David "Immy" Immergluck is the icing on this exiting new cake!" – Johnny Hickman, CRACKER
FOR MORE INFO ON GREG LISHER:
greglisher.com
FOR MEDIA & INTERVIEW REQUESTS:
Tony Bonyata
Pavement PR
e: tony[a]pavementpr.com
pavementpr.com