Click here to download hi-res band photos of Dani Bell and The Tarantist (photo credit: Kristy Walker) and Wide Eyed album art
Dani Bell and the Tarantist is an American rock band based in San Diego, California, led by singer-songwriter, vocalist and multi-instrumentalist Dani Bell. Inspired by the early days of Motown, Dani Bell and the Tarantist creates a modern style of dreamy psychedelic pop. The band records and tours as part of the Redwoods Music record label and musicians collective, which adapts Bell's bedroom compositions into intimate songs with expansive arrangements.
With their sophomore record Wide Eyed, Dani Bell and the Tarantist awake from the dreamy pop reveries that fueled their 2015 debut, Dark West, to contend with a present day that's taken a greater emotional toll. While their previous effort lent the intimacy of Bell's vulnerable vocals to romantic whispers, here they're compelled to answer the shifting contexts of an unsettling world, offering turns of disenchantment, wariness and resilience.
For an artist who sings with vulnerability and introspection, Bell offers scarce hints of a persona through her performance with her band. On stage, the singer's face is partly concealed by a feathered commedia dell'arte mask, which she procured in the Venice Republic. Her body reveals only a compulsive devotion to the music, the possessed dancing ecstasy of a tarantist.
Bell formed Dani Bell and the Tarantist in 2015 with San Diego lyricist and percussionist Alfred Howard. The duo originally performed to prerecorded music while wearing Venetian masks. In 2017, the band expanded its stage show, and began performing with a four-piece band, featuring Austin Burns (guitar), Ian Owen (keyboards and guitar), Aaron Hook (bass) and Dylan Joans (drums), including an appearance at the 2018 Bottle Rock Festival in Napa, California.
Contrary to a common misconception, Alfred Howard was never "The Tarantist." During the Italian Renaissance, tarantism was a phenomenon of psychological hysteria attributed to the bite of a tarantula spider. Those bitten would experience a short period of extreme apathy, followed by prolonged bout of unrestrained dancing ecstasy, which would temporarily remit the illness. A tarantist is any person given to this compulsive dancing in the presence of live music.
Dani Bell and The Tarantist's Wide Eyed will be available January 18, 2019 on vinyl, CD, digital and streaming formats via The Redwoods Music.
Album artwork for Dani Bell and The Tarantist's Wide Eyed by John Gourley, of the band, Portugal. The Man.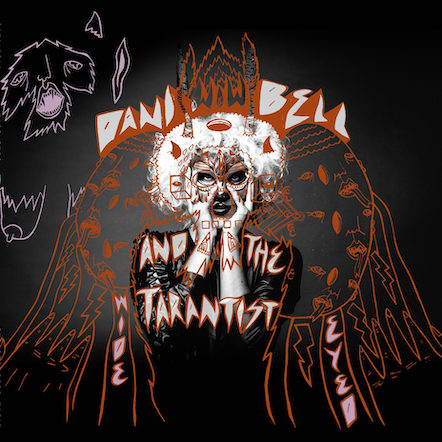 WIDE EYED TRACK LISTING:
1. The End
2. Driving Me Crazy
3. Free
4. Tension
5. Mystery
6. Best Intentions
7. Empty Hands
8. Down
9. The Stereo
10. Wide Eyed
~~~~~~~~~~~~~~~~~~~~~~~~~~~~~~~~~~~~~~~
Dani Bell and The Tarantist will be performing live Sat. Nov. 17th at Pappy & Harriet's in Pioneertown, CA. Additional dates to be announced soon.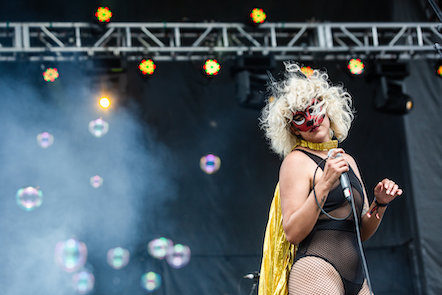 [photos: Kristy Walker]
~~~~~~~~~~~~~~~~~~~~~~~~~~~~~~~~~~~~~~~
FOR MORE INFO ON DANI BELL AND THE TARANTIST:
https://www.facebook.com/thetarantist
FOR MORE INFO ON THE REDWOODS MUSIC:
http://www.theredwoodsmusic.com
FOR MEDIA & INTERVIEW REQUESTS:
Tony Bonyata
Pavement PR
e: tony@pavementpr.com
https://pavementpr.com