Click here to download new hi-res photos of Buffalo Killers (credit: Erin Gabbard) and Alive and Well in Ohio cover art
BUFFALO KILLERS TO RELEASE THEIR EIGHTH STUDIO ALBUM "ALIVE AND WELL IN OHIO" OCTOBER 20TH ON VINYL, CD, DIGITAL & STREAMING FORMATS VIA ALIVE NATURALSOUND RECORDS
The eighth album from Buffalo Killers, Alive and Well in Ohio, was recorded at their Howler Hills Farm analog studio on their own terms. Equipped with only the knowledge they had gained over the years, the band crafted this album without rules or pressure.
Created and produced by songwriting brothers Zachary and Andrew Gabbard, the warm, consciously imperfect, and raw sound finds its inspiration in seasons of change, life, longing, love and family. The universal truth that the only constant is change is woven throughout the 12 songs.
The album, conceptually, is inspired by the desire to create something homegrown and real. Pull up the faders and you can hear the guys singing, stomping, clapping and bleeding into each other's mics… on their own time, in their own space. They captured the melodies as they emerged.
The songs on Alive and Well in Ohio are Buffalo Killers' most truthful yet.
Alive and Well in Ohio will be available on limited edition vinyl, CD, digital and streaming formats October 20th via Alive Naturalsound Records.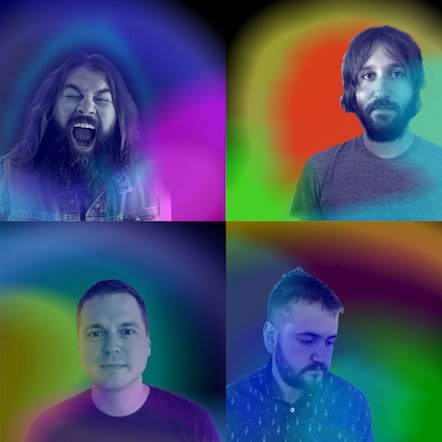 BUFFALO KILLERS: clockwise from top left – Zachary Gabbard, Joseph Sebaali, Andrew Gabbard, Sven Kahns (photos: Erin Gabbard)
ALIVE AND WELL IN OHIO TRACKLIST:
1 Death Magic Cookie
2 What A Waste
3 Parachute
4 Eastern Tiger
5 Need A Changin
6 Evil Thoughts
7 Outta This Hotel
8 Rad Day
9 Applehead Creek
10 Stuck Inside The Realm Of Man
11 On Out
12 Black Halo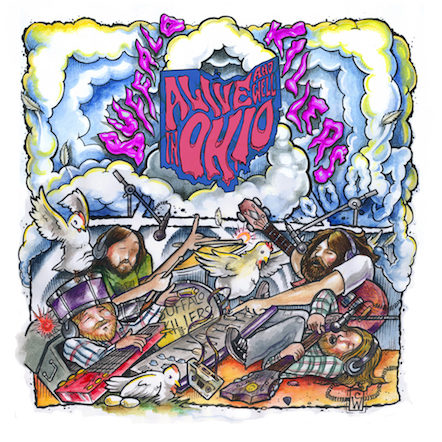 MORE INFO ON BUFFALO KILLERS:
http://www.buffalokillers.com
https://www.facebook.com/buffalokillers
MORE INFO ON ALIVE NATURALSOUND RECORDS:
http://www.alive-records.com
MEDIA & INTERVIEW REQUESTS:
Tony Bonyata
Pavement PR
e: tony[AT]pavementpr.com
https://pavementpr.com
~~~~~~~~~~~~~~~~~~~~~~~~~~~~~~~~~~~~~~~~~~~~~~~~~~~~~
"One of the best fucking rock 'n' roll bands in the world" – Chris Robinson
"Heavy on the heavy and with plenty of hooks" – High Times
Buffalo Killers hailing from Ohio deliver hook heavy homegrown rock 'n' roll. Lead by songwriting brothers Zachary and Andy Gabbard, the band has drawn the attention of the likes of Chris Robinson, who invited them to open a string of dates for The Black Crowes and Dan Auerbach, who produced their sophomore effort Let It Ride, to name a few.
The boys are coming off a prolific five years of released albums: The critically acclaimed 3 (2011), Dig. Sow. Love. Grow. (2012), Ohio Grass (2013) and producing Heavy Reverie (2014) and Fireball of Sulk (2014) along side Jim Wirt. The Gabbard Brothers also jumped into new territories with Zachary producing Handsome Jack's Do What Comes Naturally and Andy recording his debut solo album Fluff both released on Alive Naturalsound Records.
The band is currently holed-up in the country at their Howler Hills Farm's analog studio working on their latest effort, slated for release on Alive Naturalsound Records in 2017.
Rolling Stone describes their sound as "…muscular power-pop with hints of psychedelia and stoner-rock…"
There's a different world out there that awaits you. Buffalo Killers are bringing that world to you.
~~~~~~~~~~~~~~~~~~~~~~~~~~~~~~~~~~~~~~~~~~~~~~
VIDEO: BUFFALO KILLERS "DON'T CRY TO ME" FROM THEIR ALBUM FIREBALL OF SULK
VIDEO: BUFFALO KILLERS "CIRCLE DAY" FROM THEIR ALBUM 3

VIDEO: BUFFALO KILLERS "GET TOGETHER NOW TODAY" FROM THEIR ALBUM LET IT RIDE

VIDEO: BUFFALO KILLERS "LET IT RIDE" FROM THEIR ALBUM LET IT RIDE