Click here to download a new hi-res promo photo of Austin Lucas (credit: Mike Dunn) and "Alive In The Hot Zone!" album art.
Austin Lucas releases his new album Alive In The Hot Zone! October 30th, 2020. Written and recorded in the earliest days of the Covid-19 pandemic and Black Lives Matter/American uprising, this album represents a new direction for Austin, yet retains his distinctive voice and hyperliterate writing style. Contained are ten songs that serve as direct commentary regarding the ongoing global situation, isolation, fear and the indomitable spirit required to stand up against systemic racism and fascism, in a world spiraling out of control.
An American songwriter and political activist currently experiencing a more or less involuntary exile, Austin finds himself isolated in a foreign land, far away from his family and friends. He watches with terror and no small amount of inspirational awe, as his country buckles under the weight of a pandemic and yet it's people find the courage and strength to rise up for a long overdue reckoning with centuries of systemic oppression.
Although an authoritarian narcissist and white supremacist sits in the White House and men of his ilk occupy top positions of power all across the globe, Austin Lucas comes to us with a message of hope and his most concisely empathetic and political album to date.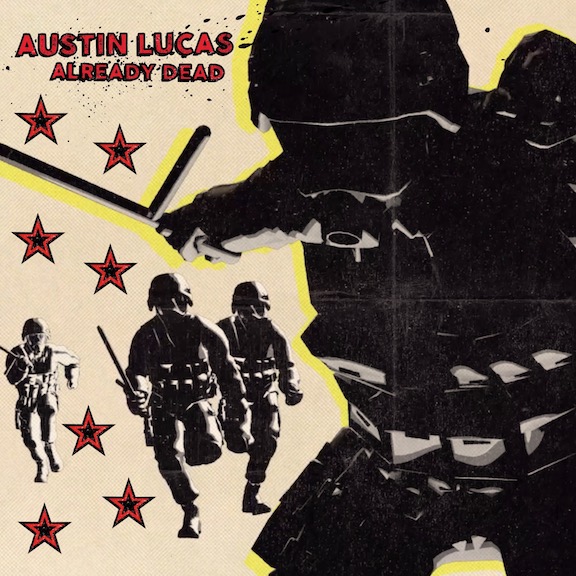 Austin shares more about the album's first single – the politically-charged "Already Dead"…
"Musically and lyrically, I imagine this song to be a confluence of The Strokes, John Mellencamp and Against Me! Which I think brings forth a mixture of heartland rock and indie punk, with overt Antifascist politics."
"There's a specific socio-political calamity that's been growing to fruition over more than half a century, clearly displayed by the current uptick of support for white supremacist ideologies and authoritarian dictators around the world. It's extensively studied by Alexander Reid Ross in his book "Against The Fascist Creep," where he sheds light upon the insidious, deliberate entanglement of far right fascist thought, both into leftist ideologies/radical spaces and mainstream right wing "patriot" culture. This song is directly about my heartbreaking personal experiences, watching friends as they are slowly and methodically manipulated and indoctrinated by racist, authoritarian, anti-semitic, hyper masculine and entirely fascistic ideologies. To put it succinctly, this song is about watching the terrifying decline of someone you love, as they fall into the darkest hole of hate and despair, until the eyes staring back at you from the shadows no longer belong to the person you once loved."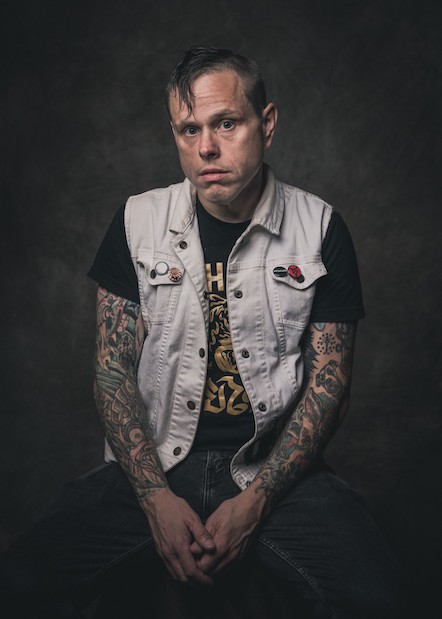 More info on Austin Lucas:
Austin Lucas is a punk journeyman, activist and songwriter from Bloomington, Indiana. Consumed by an overdeveloped sense of wanderlust as a young person, Austin spent his formative years in the driver's seat of various beat-up Ford Econolines. Burning through countless miles and living the world over, he's made his home everywhere from the American West Coast to the Czech Republic.
As a young person, Austin worshipped a diverse mixture of Classic Rock, Country, Punk, Psychedelic Folk and Mountain Music, and has made a career by successfully fusing these disparate influences into something uniquely his own. Emerging as a prominent and revered talent among his fans and peers, Austin has stood shoulder to shoulder with some of the most recognizable icons of Folk, Punk, Indie, Country and Americana, all the while uplifting the traditions of Roots Music and holding true to the attitude and ethics of political DIY Punk and Indie music as the lifeblood that runs through his veins.
Releasing albums since 2006, Austin Lucas has been a fixture in the worlds of Alternative Country and Folk Punk for nearly two decades, having sang alongside and toured with everyone from Willie Nelson, Jamey Johnson, Ray Price, Brent Cobb, Frank Turner, Chuck Ragan, Dawes, Langhorne Slim, Joe Pug, John Moreland, Lucero and many others. To hear Austin Lucas or see him live is to discover the type of well-kept secret that can only stay that way for so long.
During the Covid-19 pandemic and subsequent lockdown Austin Lucas has sheltered in place in Mainz, Germany. Although growing homesick far away from his home and family in Indiana, he has successfully used this extra time and inspired energy to prove that it's impossible to keep a good troubadour down, writing and recording songs for his forthcoming album, Alive In The Hot Zone!.
Austin Lucas' new studio LP Alive In The Hot Zone! will be available on Vinyl, CD and digital/streaming formats October 30th via Cornelius Chapel Records. Click here to pre-order.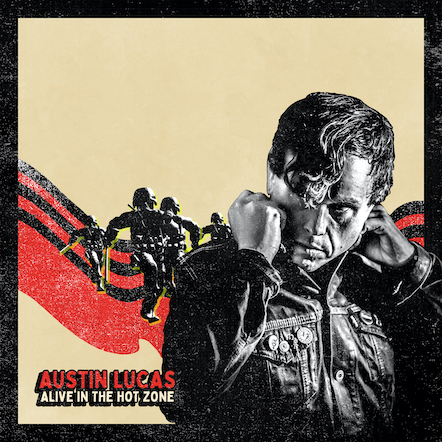 FOR MORE INFO ON AUSTIN LUCAS:
austinlucas.com
facebook.com/austinlucasmusic
twitter.com/AustinlucasIND
FOR MORE INFO ON CORNELIUS CHAPEL RECORDS:
corneliuschapelrecords.com
FOR MEDIA & INTERVIEW REQUESTS:
Tony Bonyata
Pavement PR
e: tony[AT}pavementpr.com
pavementpr.com