BUFFALO KILLERS' ANDY GABBARD NEW "JUICE" SINGLE OUT NOW VIA ITUNES & SPOTIFY | "JUICE" IS THE FIRST SINGLE FROM HIS FORTHCOMING SOPHOMORE SOLO ALBUM "PLENUM CASTLE" OUT JULY 14TH (DIGITAL & STREAMING ONLY) VIA ALIVE NATURALSOUND RECORDS
Andy Gabbard is a singer/songwriter/multi-instrumentalist from Dayton, Ohio, who plays with Buffalo Killers, a band that he founded with his brother Zachary. He is also a former member of Thee Shams, a garage rock band that he joined when he was seventeen.
Andy's solo work has been compared to the usual suspects: Brian Wilson (who praised his recent EP of Beach Boys covers), Neil Young, Syd Barrett, The Beatles, and even Dinosaur Jr. and Nirvana. But his sophomore album Plenum Castle is a departure from the straight-forward fuzz pop of his debut effort Fluff (he actually performed all the instruments on that one). This new album goes deeper in the pop, playing with new sounds and styles, and showcasing a skillfulness in songwriting.
Dig his first single "Juice"…
Spotify
iTunes
amazon
MORE INFO ON ANDY GABBARD:
https://www.facebook.com/ANDYGABBARDMUSIC
https://twitter.com/andygabbard
MORE INFO ON ALIVE NATURALSOUND RECORDS:
http://www.alive-records.com
MEDIA & INTERVIEW REQUESTS:
Tony Bonyata
Pavement PR
e: tony@pavementpr.com
http://pavementpr.com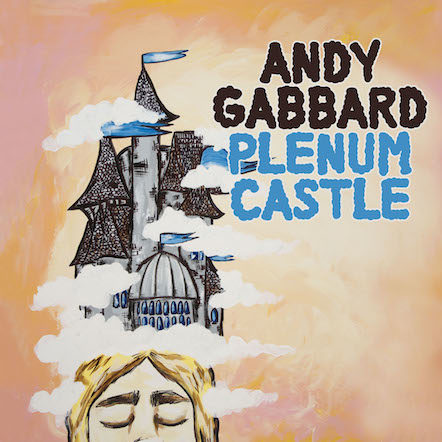 ~~~~~~~~~~~~~~~~~~~~~~~~~~~~~~~~~~~~~~~~~~~~~~~~~~~
2015 Press Announcement for Andy Gabbard's 2015 album Fluff:
CLICK HERE TO DOWNLOAD HI-RES ANDY GABBARD PHOTOS (CREDIT SVEN KAHNS) & FLUFF COVER ART

BUFFALO KILLERS' ANDY GABBARD TO RELEASE DEBUT SOLO ALBUM "FLUFF" MARCH 24, 2015 VIA ALIVE NATURALSOUND RECORDS!
Brimming with creativity, Fluff by Andy Gabbard, his debut release as a solo artist on Alive Naturalsound Records, isn't moving beyond what Andy has done, or will continue to do with Buffalo Killers. Sometimes, ultimately, you find yourself with extra moments and more ideas than one band can develop. So naturally, it made perfect sense to give that inward creative need an outlet. Fluff is the end result.
Cut in one 12-hour studio session, Andy took on the full responsibility of doing a solo album literally. He played every instrument and wrote everything you hear. Reviving an established relationship with Alive Records, on Fluff you can hear the deeply-solid effects of the grunge genre and mid-'90s 'alternative music' in a sonic gestalt. Exhibiting characteristics of fairly recent genres, as well as some classics that surrounded him during his youth, Fluff breaks barriers of seemingly comfortable, unthreatening music cultivating a physical embodiment of Nirvana, The Smashing Pumpkins, latter Beatles and even Brian Wilson!
Fluff defines Andy's environment, a creative environment… an environment of ultra-dimensional levels. The days of solo albums being released due to further 'artistic development' past a bands catalog of hits, are over. Buffalo Killers continue their successful run and now, it's not running alone. Fluff is the start of something great and fathers the true sonic beauty and the relative nature of one single person and their soundtrack of nearly unending smiles in a sea of tumultuous frowns. – Shawn Abnoxious
Andy Gabbard's Fluff will be available March 24th, 2015 on CD, digital and limited edition colored vinyl through Alive Naturalsound Records.
FLUFF TRACKLISTING:
01 Fluff
02 Side B
03 Home Suite
04 Supernational
05 Everything She Does
06 Octoman
07 Lonely Girl
08 LYSM
09 More
10 Look Not Sound
11 Dreams
12 DDS
MORE INFO ON ANDY GABBARD:
https://www.facebook.com/ANDYGABBARDMUSIC
https://twitter.com/andygabbard
MORE INFO ON ALIVE NATURALSOUND RECORDS:
http://www.alive-records.com
MEDIA & INTERVIEW REQUESTS:
Tony Bonyata
Pavement PR
e: tony@pavementpr.com
http://pavementpr.wpengine.com