Click here to download two new hi-res photos of Andrew Gabbard (credit: Mitch LaGrow) and Cedar City Sweetheart album art
ANDREW GABBARD (THE GABBARD BROTHERS) TO RELEASE HIS NEW COUNTRY-LEANING ALBUM "CEDAR CITY SWEETHEART" MARCH 24TH, 2023 VIA COLEMINE / KARMA CHIEF RECORDS
Andrew Gabbard has become a household name in the Ohio rock-n-roll scene. As a guitarist and vocalist for Cincinnati-based Thee Shams and the critically acclaimed Buffalo Killers, his songwriting chops have been proven time and time again. He currently serves as one half of the Gabbard Brothers, performs as a touring guitarist for The Black Keys, and records his own music at home.
Gabbard has announced the release of his sophomore effort as a solo artist, Cedar City Sweetheart. The songs evoke a familiar feel for fans of his debut album, but new instrumentation and country-leaning lyrics give us a glimpse of another side of Andrew. "I love when a rock band makes a country album," he explained, pointing to The Byrds as a major source of inspiration.
Andrew played every instrument on his solo debut, Homemade. This time around, he called on some local musicians to add color. "I invited a lot of friends to play on this record. Originally, I didn't have access to much recording equipment. I tracked my parts with an iPhone. My friends recorded their parts professionally, so I was able to piece it together and take another stab at recording the core of each song." The final product is a better sounding, polished group of songs that fit together to make a country album. "It's almost like a remastered album to me, but it's all new."
Many of the tunes called for the shimmering sound of a pedal steel guitar, which is played by Sven Kahns. Ryan Wells played banjo and Leslie Jankowski added the fiddle. Longtime friend and labelmate M Ross Perkins played keys.
While the direction of Cedar City Sweetheart doesn't feel drastically different from Gabbard's debut LP, there are elements that send the listener down a new path. On "Smoky Mtn. Prowler," the bouncy piano and whimsical lyrics evoke imagery of an old saloon where Gabbard himself is tickling the keys and sharing stories of his adventures. "Surfboard City" is the soundtrack to a sun-soaked day at the beach (or maybe down by the river), and the acoustic strumming and vocal delivery on "Take Me Away From You" are reminiscent of Neil Young in his prime.
Other sources of inspiration for the album include Emmylou Harris, Waylon Jennings, and most importantly, Andrew's mother. "My mom has always been a big country music fan. She's been asking me to make a record like this for a long time." The songs were written over the course of several years, but they're all very fresh in Andrew's mind. "I can remember a specific moment from writing each one of these tunes. They're simple songs that came naturally to me." Even though Andrew has written and contributed on countless albums over the years, this one truly feels like his second. The album is set to release March 24th on Colemine/Karma Chief Records. Click here to order.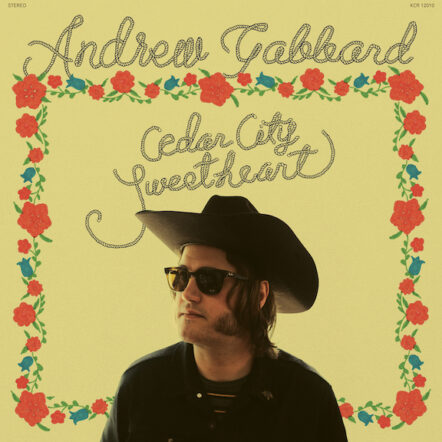 Andrew Gabbard (photo credit: Mitch LaGrow)
~~~~~~~~~~~~~~~~~~~~~~~~~~~~~~~~
Cedar City Sweetheart Tracklist:
1. Glum And Empty
2. Redwood
3. Cloud Of Smoke
4. Surfboard City
5. Smoky Mtn. Prowler
6. Lonesome Psychedelic Cowboy
7. Take Me Away From You
8. Singin'
9. The Move
10. Get Blue
11. Cool Ranch
12. Yer Time'll Come
~~~~~~~~~~~~~~~~~~~~~~~~~~~~~~~~
~~~~~~~~~~~~~~~~~~~~~~~~~~~~~~~~
FOR MEDIA AND INTERVIEW REQUESTS:
Tony Bonyata
Pavement PR
p: 262.903.7775
e: tony@pavementpr.com
http://pavementpr.com
~~~~~~~~~~~~~~~~~~~~~~~~~~~~~~~~
~~~~~~~~~~~~~~~~~~~~~~~~~~~~~~~~
2021 Press Announcement for Andrew Gabbard's previous Homemade album:
ANDREW GABBARD'S (GABBARD BROTHERS, BUFFALO KILLERS) NEW STUDIO ALBUM "HOMEMADE" DROPS DECEMBER 3, 2021 VIA COLEMINE / KARMA CHIEF RECORDS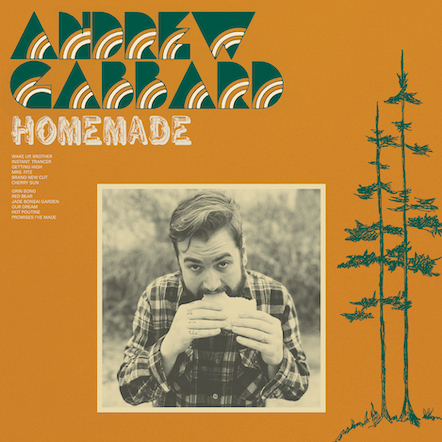 A staple talent of the Ohio rock scene for more than a decade, Andrew Gabbard first made his name as the guitarist and vocalist for the Cincinnati garage rock powerhouse Thee Shams before co-founding the prolific and critically celebrated Buffalo Killers. Now, while simultaneously serving as one half of the sibling duo Gabbard Brothers and performing as the touring guitarist for The Black Keys, Gabbard has announced the release of Homemade, his first solo LP on Colemine/Karma Chief.
Hailing from a small town in rural southwestern Ohio, Gabbard's brand of lush and colorful songwriting both proudly embraces and completely transcends his humble, midwestern origin. Gabbard's songs often imbue a straightforward yet immensely sophisticated craftsmanship that somehow manages to reflect the organic simplicity of homespun Americana while seamlessly voyaging into fully-realized psychedelia. This fascinating stylistic dialogue is on display throughout Homemade, a record that demonstrates Gabbard's remarkable talent for weaving tastefully-sewn musical threads in and out of richly diverse tonal textures and vibrant lyrical themes.
While Gabbard's compositional chops are instantly apparent, his practical talent as an unbridled multi-instrumentalist is likewise staggering, with the songwriter himself masterfully performing all the duties of drummer, guitarist, bassist, pianist, and vocalist throughout Homemade. Songs like "Jade Bonsai Garden" and "Mrs. Fitz" give emphasis to this dynamic performative arm-flex, bringing to mind the absurdly gifted all-in-one virtuosity of Paul McCartney or the late Emitt Rhodes, whose timeless "Promises I've Made" closes out the album's sequence in pitch-perfect homage.
Described as "a little bit Neil Young, a little bit John Lennon, and a little bit Yoshimi-era Flaming Lips" (Shindig!), Homemade certainly gives an occasional wink to its musical forebears, but at no point does it fall into the box of simple pastiche. There is a unique and instantly likeable persona saturating every line and note with unmistakable authenticity, showcasing a stunning breadth of originality and making this an ideal collection of songs for Andrew Gabbard's inaugural release on Karma Chief.
On the album's opening track, "Wake Up, Brother," Gabbard assumes the role of an uplifting spiritual liberator, reassuring us of humanity's collective resilience in the aftermath of 2020 and offering words of transcendent, loving affirmation toward the future. And while his wholesomeness and optimism are palpable from the record's first line, he also positions himself as an artist who is willing to meet the obligations of his own social context. With the scathing "Red Bear," Gabbard issues an indictment of America's historical violence toward indigenous cultures, reminding his audience to "remember where you're standing." With this and other pointed strokes of timely, conscientious lyricism, Gabbard achieves a strength of ethical voice that is too often absent from the work of many contemporaries.
While this record is deeply moving, it also succeeds in being magnetically charming. Each of its twelve songs conveys a depth of personality that feels like sharing a moment with Gabbard himself, as if sitting with him in his Dayton, Ohio home studio, sipping morning coffee and watching him turn the knobs. It's a record that makes meaningful efforts to sound close and comfortable, privileging us to a lighthearted conversation with a friend who, despite his earnest humility and his unassuming politeness, may very well be a genius hiding in plain sight.
Homemade sees an artist in a moment of at-home self-actualization, untethered and creating vividly poignant and stirring works of music from the ground up. As its title suggests, the entire album was recorded at home, though one could easily be fooled by the shocking degree of studio-esque production savvy driving each track. And while these songs possess a certain energetic freshness that feels brand new within the modern musical landscape, this is one of those rare contemporary albums that raises the question, "If this had been released in 1970, would it be considered a pop classic today?" – Bio by M Ross Perkins
Colemine/Karma Chief is proud to present Andrew Gabbard's Homemade, available everywhere on December 3, 2021. Click here to pre-order the new album + some killer new merch as well.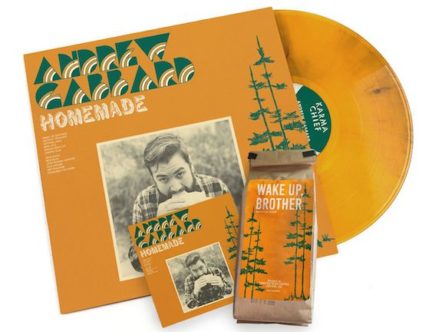 Homemade Tracklist:
1. Wake Up, Brother (Released 1/28/21)
2. Instant Trancer (Released 2/23/21)
3. Getting High (Released 10/12/21)
4. Mrs. Fitz
5. Brand New Cut
6. Cherry Sun
7. Grin Song
8. Red Bear
9. Jade Bonsai Garden
10. Our Dream
11. Hot Poutine
12. Promises I've Made (Released 3/30/21)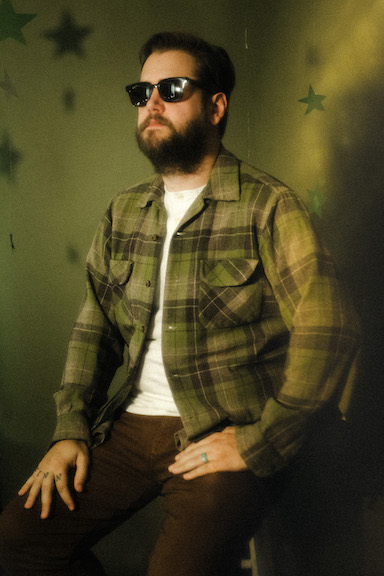 Andrew Gabbard (credit: Whitney Pelfrey)
~~~~~~~~~~~~~~~~~~~~~~~~~~~~~~~~~~~~~
MORE INFO ON ANDREW GABBARD:
FB: https://www.facebook.com/andrewgabbardmusic
IG: https://www.instagram.com/andygabbard
BANDCAMP: https://andrewgabbard.bandcamp.com
FOR MORE INFO ON KARMA CHIEF RECORDS:
https://www.coleminerecords.com/collections/karma-chief
FOR MORE INFO ON COLEMINE RECORDS:
https://www.coleminerecords.com
FOR MEDIA AND INTERVIEW REQUESTS:
Tony Bonyata
Pavement PR
p: 262.903.7775
e: Tony[AT]pavementpr.com
https://pavementpr.com