CLICK HERE TO DOWNLOAD RECENT HI-RES LONESOME SHACK PHOTOS (CREDIT: SARAH GARRAD) AND "THE SWITCHER" ALBUM ART
LONESOME SHACK'S NEW STUDIO ALBUM "THE SWITCHER" OUT JUNE 24, 2016
Lonesome Shack started in the early 2000's when songwriter Ben Todd developed his musical voice in the isolation of rural New Mexico. After moving to Seattle in 2007, Todd teamed up with drummer Kristian Garrard and they found an instant chemistry. As a duo they released Bound To Die (2008) and Slidin Boa (2010) and brought their primitive boogie to every corner of the USA. In 2011, Lonesome Shack were joined by bassist Luke Bergman and the trio released the live album City Man (2012), which was recorded in one night at their favorite neighborhood bar, Cafe Racer. With More Primitive (2014), Lonesome Shack continued to hone their skills as an elemental rock group: stripped down, raw, expressive and danceable.
Lonesome Shack's latest album The Switcher is their most ambitious and complete work yet. The Switcher's 14 songs add dimension to the band's vision. The album is by turns dirty and raucous or slow and expansive, with resonant lyrics and inventive songwriting. The record was recorded with Johnny Goss, who also manned the board for More Primitive, and an effort was made to make the music sound just as it does at a live show. The album took over a year to complete, pieced together from three different periods of recording sessions. The sounds and feels are varied, but the message is clear – everything is held together by the groove.
Lonesome Shack's The Switcher will be available on Double Vinyl LPs, CD and digital formats on June 24, 2016.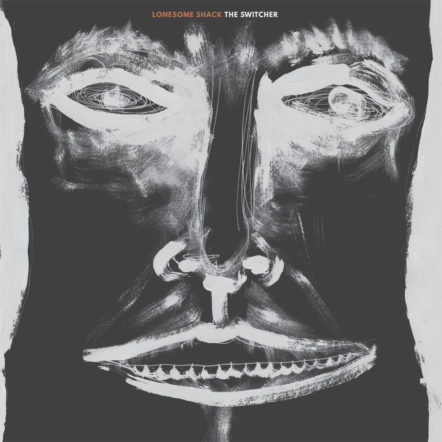 FOR MORE INFO ON LONESOME SHACK:
http://lonesomeshack.com
FOR MEDIA AND INTERVIEW REQUESTS:
Tony Bonyata
Pavement PR
p: 262.903.7775
e: tony@pavementpr.com
http://www.pavementpr.com
~~~~~~~~~~~~~~~~~~~~~~~~~~~~~~~~~~~~~~~~~~~~~~~~~~~~~
~~~~~~~~~~~~~~~~~~~~~~~~~~~~~~~~~~~~~~~~~~~~~~~~~~~~~
2014 PRESS RELEASE FOR LONESOME SHACK'S PREVIOUS ALBUM MORE PRIMITIVE
More Primitive finds Seattle's Lonesome Shack exploring the depths of boogie and country blues. The trio's sound is raw and immediate with finger-picked guitar lines, soulful crooning and big danceable grooves. Ben Todd's introspective lyrics take the American blues tradition to a new level, examining personal history, loss of friends and a burning desire to get to the primitive core of life.
The band began in New Mexico's Gila Wilderness where Ben Todd hunkered down in the shack he built and studied the music of the American folk and blues lineage. In 2008 Todd joined up with drummer Kristian Garrard in Seattle, and in 2011 bassist Luke Bergman became the third member.
Lonesome Shack's More Primitive will be available on CD, digital formats and limited edition vinyl on May 20th through Alive Naturalsound Records.
CLICK THE IMAGE BELOW TO WATCH THE PREMIERE OF LONESOME SHACK'S NEW VIDEO "WRECKS" VIA THE BIG TAKEOVER
MORE PRIMITIVE TRACK LISTING:
01 Wrecks
02 Head Holes
03 Old Dream
04 More Primitive
05 Die Alone
06 Medicine
07 Chompin At The Noose
08 Trying To Forget
09 Big Ditch
10 Evil

LONESOME SHACK'S BEN TODD (photo: Andrew J.S.)
FOR MORE INFO ON LONESOME SHACK:
http://lonesomeshack.com
FOR MORE INFO ON ALIVE RECORDS:
http://www.alive-totalenergy.com
FOR MEDIA AND INTERVIEW REQUESTS:
Tony Bonyata
Pavement PR
p: 262.903.7775
e: tony@pavementpr.com
http://www.pavementpr.com