Click here to download two new hi-res photos of The Bobby Lees (photos courtesy of Alive Naturalsound Records) and Skin Suit album art
THE BOBBY LEES DROP THEIR NEW ALBUM SKIN SUIT MAY 8TH VIA ALIVE NATURALSOUND RECORDS
WOODSTOCK, NY PUNKS KICK-OFF THEIR AGGRESSIVE U.S. TOUR FEBRUARY 6TH IN BOSTON!
The Bobby Lees are a bone-shaking Garage Rock band out of Woodstock, NY. Audiotox UK states "Their raw and unapologetic energy promises to make you feel alive." Find them and see for yourself.
Their new record Skin Suit was produced by underground punk legend Jon Spencer of the Blues Explosion and will be released on Alive Naturalsound Records on May 8th. Skin Suit mixes classic garage-punk hits with raw and emotive storytelling. In the past year they've played with The Chats, Future Islands, Boss Hog, Daddy Long Legs, Shannon & The Clams and Murphy's Law. They will be on tour in the US and Europe throughout 2020.
The Bobby Lees are:
Sam Quartin – Vocals/Guitar
Kendall Wind – Bass
Macky Bowman – Drums
Nick Casa – Guitar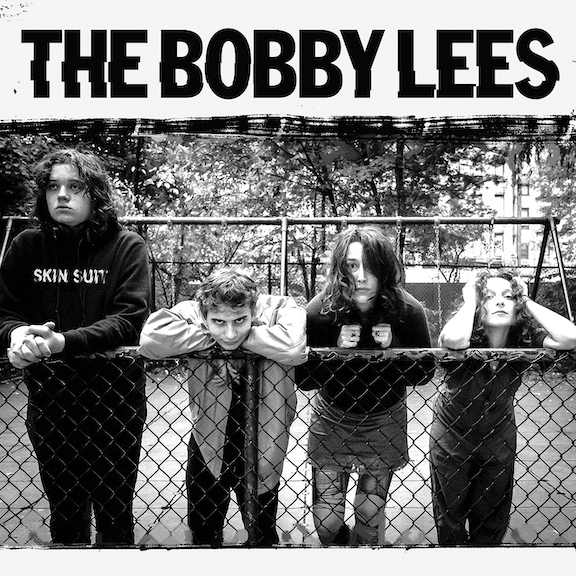 The Bobby Lees' new studio album Skin Suit drops May 8th on limited edition vinyl, CD and digital/streaming formats via Alive Naturalsound Records.
CLICK THE IMAGE BELOW TO WATCH THE BOBBY LEES' NEW MUSIC VIDEO "GUTTERMILK" | FEEL FREE TO POST & SHARE
FOR MORE INFO ON THE BOBBY LEES:
thebobbylees.com
facebook.com/TheBobbyLees
FOR MORE INFO ON ALIVE NATURALSOUND RECORDS:
alive-records.com
FOR MEDIA & INTERVIEW REQUESTS:
Tony Bonyata
Pavement PR
e: tony[AT]pavementpr.com
pavementpr.com