DANIEL MARTIN MOORE TO RELEASE HIS FORTHCOMING STUDIO ALBUM "TURNED OVER TO DREAMS" ON JULY 7, 2017 VIA SOFABURN RECORDS
NEW LP FEATURES BOTH NEWLY-PENNED AND REINTERPRETED LULLABIES
Always, music is the balm. And these days we seem to need it more than ever. Daniel Martin Moore's newest album, Turned Over to Dreams, offers just that with ten lovely gems, including six original compositions.
"At every step I was consciously doing my best to evoke peace and gentleness and love and care," Moore says. "I took a moment before each take to bring forth the most peaceful frame of mind & spirit that I could."
The idea for the record came after Moore learned that close friends of his were using one of his previous albums as a bedtime lullaby routine for their children. So he decided to make some new recordings to help out. "I just felt so honored that the songs were being used in that way, and I wanted to see what would happen if there was even more intention behind the recordings," he says. "Along the way, it expanded into a whole batch of songs and eventually into this LP."
While it may aid in getting the kids to sleep, this album might not do the same for the adult listener—it's so beautiful we won't want to nod off for fear of missing something wonderful. Moore's work has always been known for its meditative quality. His trademark combination of velvety vocals and a masterful use of instrumentation— often featuring his piano skills—naturally evokes a peaceful mood. Turned Over to Dreams surely contains some of his best compositions, singing, and craftsmanship on an effort he produced, recorded, and mixed himself.
Moore's eighth full length recording opens like a music box with the tender plucks of keys on its title track, and features heartfelt lessons on "Consider the Worlds", the ache of pining on "You Are Home", and four carefully chosen covers that range from a 1960s standard, "Touch the Earth"; a haunting interpretation of Brahm's Lullaby; his own spin on the ever-popular "Stay Awake", which he couldn't resist, "because of its cleverness;" and even his recording of the Mr. Rogers' classic "It's Such a Good Feeling." Moore says he can hardly get through singing it without tearing up, articulating an entire generation's endearment to the children's television legend. All of this is punctuated by wonderfully varied interludes like the rising strings of "Amid the Stars" or the soothing electric guitar found on "Drifting" that make for an album that provides a much-needed respite.
Moore chose to record in A=432 (slightly flatter than modern tuning) because of its ability to capture a more mellow sound. "The instruments sing and resonate in different ways with the tension lessened and loosened," he says. "The voice itself takes on different shades and overtones, hitting notes and frequencies that don't exist at sharper tunings, and that I had probably not ever sung before." Many musicians share a deep love for this unusual tuning, and some even point to the fact that the 432 ratio shows up in the natural vibrations of celestial bodies and number sequences found even at the level of DNA. The number 432 is reflected in the ratios of sacred sites like Stonehenge, the Great Pyramids, and many others. Moore was using everything he could to create a warmer and softer listening experience.
The result is the album we need right now for trying times, a record that encourages us to be still, and most importantly, to listen.
Album Credits:
Produced, Recorded, & Mixed by DMM
Mastered by Joe Lambert
Art Direction by DMM
Design by Dusty Summers
Photos by DMM
Daniel Martin Moore's Turned Over To Dreams will be available on vinyl, CD, digital and streaming formats July 7th via Sofaburn Records. Click here to pre-order the vinyl and CD.
TURNED OVER TO DREAMS TRACK LISTING:
01 Turned Over to Dreams
02 Consider the Worlds
03 O'er Wave & Sky
04 Good Evening, Good Night
05 Amid the Stars
06 You Are Home
07 Touch the Earth
08 Drifting
09 Stay Awake
10 It's Such a Good Feeling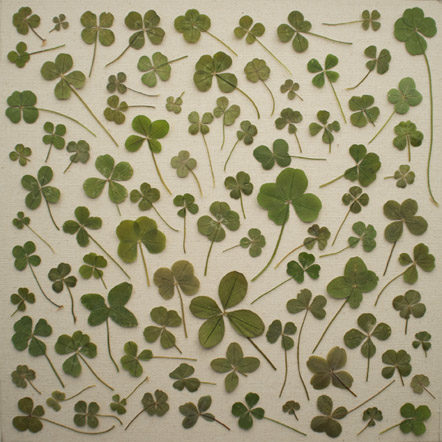 tracks 1, 2, 3, 5, 6, 8 written by DMM
track 4 written by Johannes Brahms, arranged by DMM
track 7 written by Jeri Southern & Gail Allen, arranged by DMM track 9 written by the Sherman Brothers, arranged by DMM track 10 written by Fred Rogers, arranged by DMM
Alexis Marsh plays the saxophone, flute, and clarinet on tracks 2, 4, and 9
Scott Moore plays the violin on tracks 1, 4, and 5
Charlie Patton plays the cello on tracks 1, 4, and 5
MORE INFO ON DANIEL MARTIN MOORE:
http://www.danielmartinmoore.com
https://www.facebook.com/danielmartinmoore
MORE INFO ON SOFABURN RECORDS:
http://www.sofaburn.com
MEDIA & INTERVIEW REQUESTS:
Tony Bonyata
Pavement PR
e: tony[AT]pavementpr.com
http://pavementpr.com
~~~~~~~~~~~~~~~~~~~~~~~~~~~~~~~~~~~~~~~
PRESS RELEASE FOR DMM'S 2005 ALBUM GOLDEN AGE:
DANIEL MARTIN MOORE TO RELEASE NEW GOLDEN AGE ALBUM OCTOBER 9TH (CO-PRODUCED BY MY MORNING JACKET'S JIM JAMES)
CLICK HERE TO DOWNLOAD NEW HI-RES PHOTOS OF DANIEL MARTIN MOORE (CREDIT: PEDRO ANGUILA) & GOLDEN AGE COVER ART
"Our golden age is here," Daniel Martin Moore sings on the title track of his latest offering, and he could easily be singing about his own career. Moore has steadily gained a following as one of our most emotive and haunting singers since his acclaimed debut back in 2008. Those deeply moving vocals are pushed to new heights on Golden Age, which he coproduced with Jim James of My Morning Jacket.
The album is also a whole new sound for Moore. Known for his meditative singing and guitar-driven melodies, Golden Age manages to hold onto that calming element while also giving Moore a more upbeat quality on a larger canvas.
"We wanted a bigger sound—full band treatments, strings, outer-space, and less guitar," Moore says of his collaboration with James. "It was Jim's suggestion that we start each song from the perspective of the drums & bass, finding the right foundation, and then seeing how the rest of the instrumentation would fit into that.  In the past, it had very much been the other way around—everything was based around what my guitar was up to.  We turned that on its head for this record."
The result is Moore's best album to date. Golden Age defies description beyond being a solid and beautiful record. Lyrically tight and sonically adventurous, here is an album that demands you tap your foot along on tunes like "On Our Way Home", sway to the deep grooves of the profoundly singable "Our Hearts Will Hover" as it builds to its perfect mixture of piano and eerie electric guitar. The listener will sink into the cloud-like vocals and pensive melody of a song like "In Common Time" and be mesmerized by the humming perfection of "Lily Mozelle" or the eyes-closed-with-feeling singing style displayed on "Proud As We Are" that finds Moore remaining sultry and low while the instruments climb toward full exhilaration. The record fairly bursts with emotion, chiefly hope, and firmly establishes a new chapter in the interesting evolution of Moore's music.
His debut was a storied one: after serving in the Peace Corps, Moore sent an unsolicited four-song demo to the legendary Sub Pop Records that garnered him a record deal. Sub Pop released three of his records: Stray Age in 2008, co-produced with Joe Chiccarelli, Dear Companion in 2010, an album of duets with acclaimed cellist and singer Ben Sollee, which James also produced, and In the Cool of the Day in 2011, a deeply spiritual album that reimagined gospel. Along the way he played at the Newport Folk Festival, toured the world, and became a darling of NPR. Moore went on to found his own record label (OK Recordings) and released two more albums (Farthest Field in 2012 with Joan Shelley, and Archives, Vol. I. in 2013). Through it all James has been one of his biggest supporters and frequent contributors. Their artistic vision gelled completely on Golden Age.
James says the album is much like "a flower tucked back in the tall grass" and hopes that listeners "will recognize themselves reflected back from the sounds…and discover a magical place for their mind to wander and wonder."
Moore found James's presence a centering force. "He is always encouraging the pushing of boundaries.  It's in his nature to expand and elaborate until he finds the spot he's looking for.  He's a deep well of creative energy – it's like he can see the way the future bends the present."
Golden Age manages to be a lament but also hopeful at the same time. For Moore the album is very much about "the nature of togetherness and how our perspective shifts when we lose someone, when we gain someone."
Even more interesting than the profound themes of the album is the sound.
The record is populated by a fine cast of players and singers including a masterful Dan Dorff, Jr. on piano, organ, and keyboards; Dave Givan providing rousing percussion; Alana Rocklin and Zak Appleby (Houndmouth) weaving bass grooves throughout while Charlie Patton's cello and Scott Moore's violin float like evocative ghosts. Joan Shelley's ethereal vocals are on fine display here in what Moore calls her "inspiring ability for disappearing into a harmony"; and James bringing his unique guitar stylings and vocals.
Again and again Golden Age reminds us that this is an album that is not afraid to celebrate love, friendship, and—best of all—the wonderful power of outright possibility that is suggested by every song on the record. Always there is the power of music in Golden Age's expressive piano solos, in the thump of bass, in the soaring vocals or in lyrics that tell us "maybe we can never know / these things we love so well / but the music never leaves / the dusk & the dawn & the memories."
Daniel Martin Moore's new studio album Golden Age will be available October 9th via Sofaburn Records. 
GOLDEN AGE TRACKLISTING:
01 Golden Age
02 Our Hearts Will Hover
03 Proud As We Are
04 Anyway
05 Sign Of Life
06 Lily Mozelle
07 To Make It True
08 On Our Way Home
09 In Common Time
10 How It Fades
MORE INFO ON DANIEL MARTIN MOORE:
http://www.danielmartinmoore.com
MORE INFO ON SOFABURN RECORDS:
http://www.sofaburn.com
MEDIA & INTERVIEW REQUESTS:
Tony Bonyata
Pavement PR
e: tony[AT]pavementpr.com